What could Calgary look like generations into the future? 
As the 2022 Children's Illustrator in Residence, this is the question I explored when planning my final art showcase at the Central Library. In recent years, sustainability has become an increasingly significant concern in conversations regarding the future of our planet. For this project, I wanted to introduce this important subject to a younger audience.
I thought about ways I might visually deliver a message of sustainability and an optimistic future to children. I knew I wanted to utilize a form of visual storytelling to create an engaging experience. By placing recurring characters in familiar places throughout the series, viewers are able to experience a story of this world from an individual's perspective.
 I love to create worlds that combine elements of our reality with magic/sci-fi themes, so the environments are inspired by both real and fictional places that have demonstrated a positive and productive use of sustainable technologies. Our city can also be reimagined as an inviting, beautiful, and accessible place for everyone.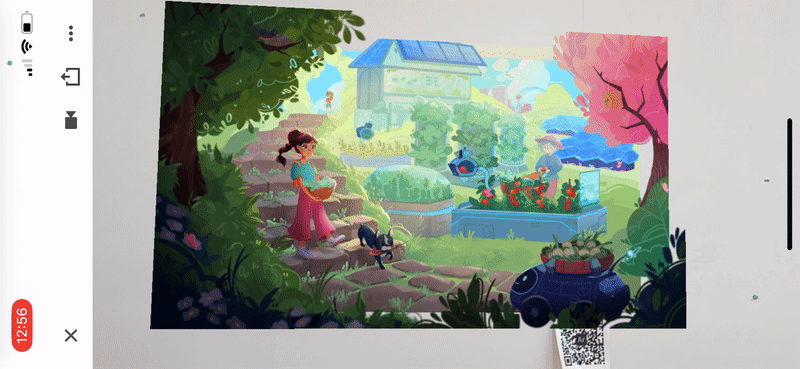 I was also determined to add a layer of interactivity to the showcase through augmented reality. I created the augmented reality experience in collaboration with Noel Thomas, a Software and Biomedical Engineering student at the University of Calgary. 
Knowing that younger generations have grown up with access to technology for education and entertainment, I thought it would be a fun experiment to use AR technology as a way to further increase audience engagement.